Your Ticket to Fun in the Florida Keys
Meet Our Fleet
We fly both the Robinson R66 and Robinson R44 Raven II helicopters. Both helicopters are equipped with features such as; air conditioning emergency pop-out floats, and unobstructed views due to the open cabin design.
We purchase all our aircraft from Robinson Helicopters, and meticulously maintain them to ensure your comfort and safety. We have chosen to fly both models, to better meet the needs of our various customers.
Each aircraft has its own benefits, so be sure to review their specifications so you can choose the perfect helicopter for your flight over the Florida Keys.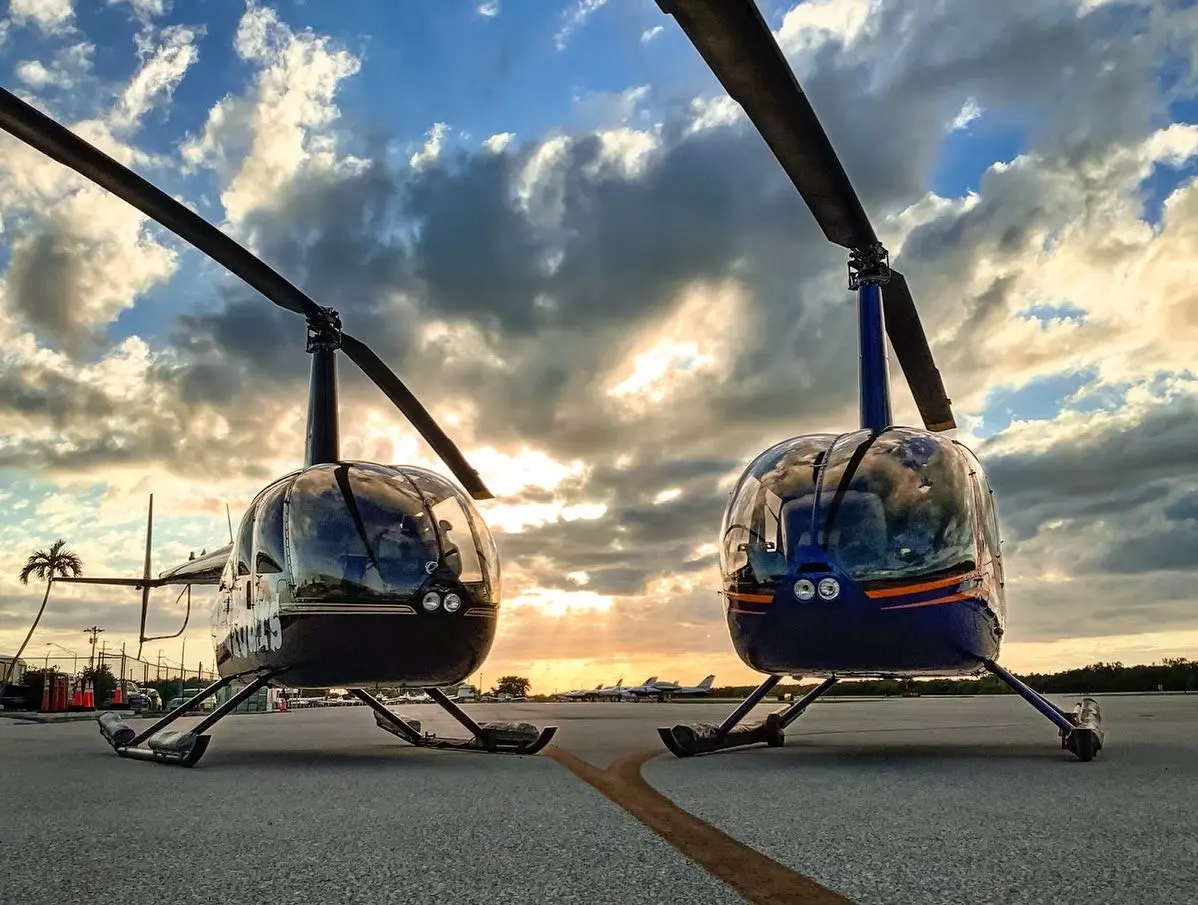 Robinson R44 Raven II
Excellence and Value
Our fleet includes a Robinson R44 Raven II which is more powerful, able to carry more weight and more expensive to operate than the Raven I (Which is the helicopter used by many tour companies). We have installed AC to provide the customer with a more comfortable flight while adding an additional level of safety for over-water travel with the pop-out floats.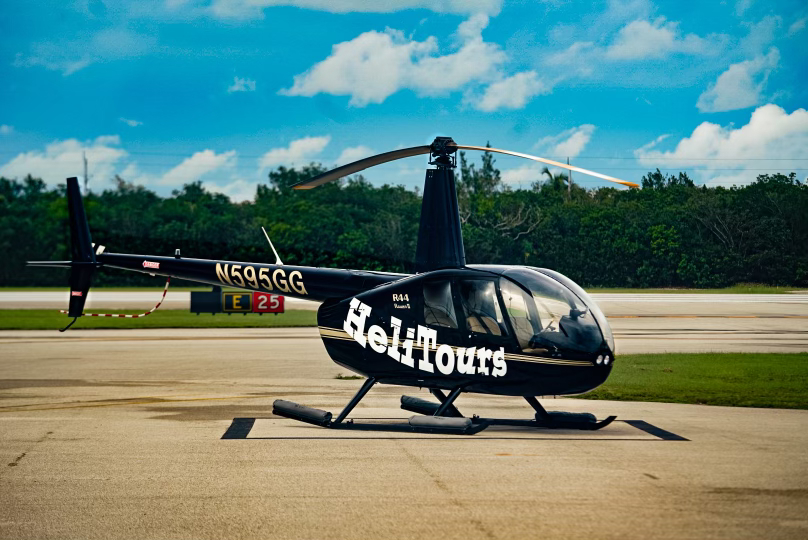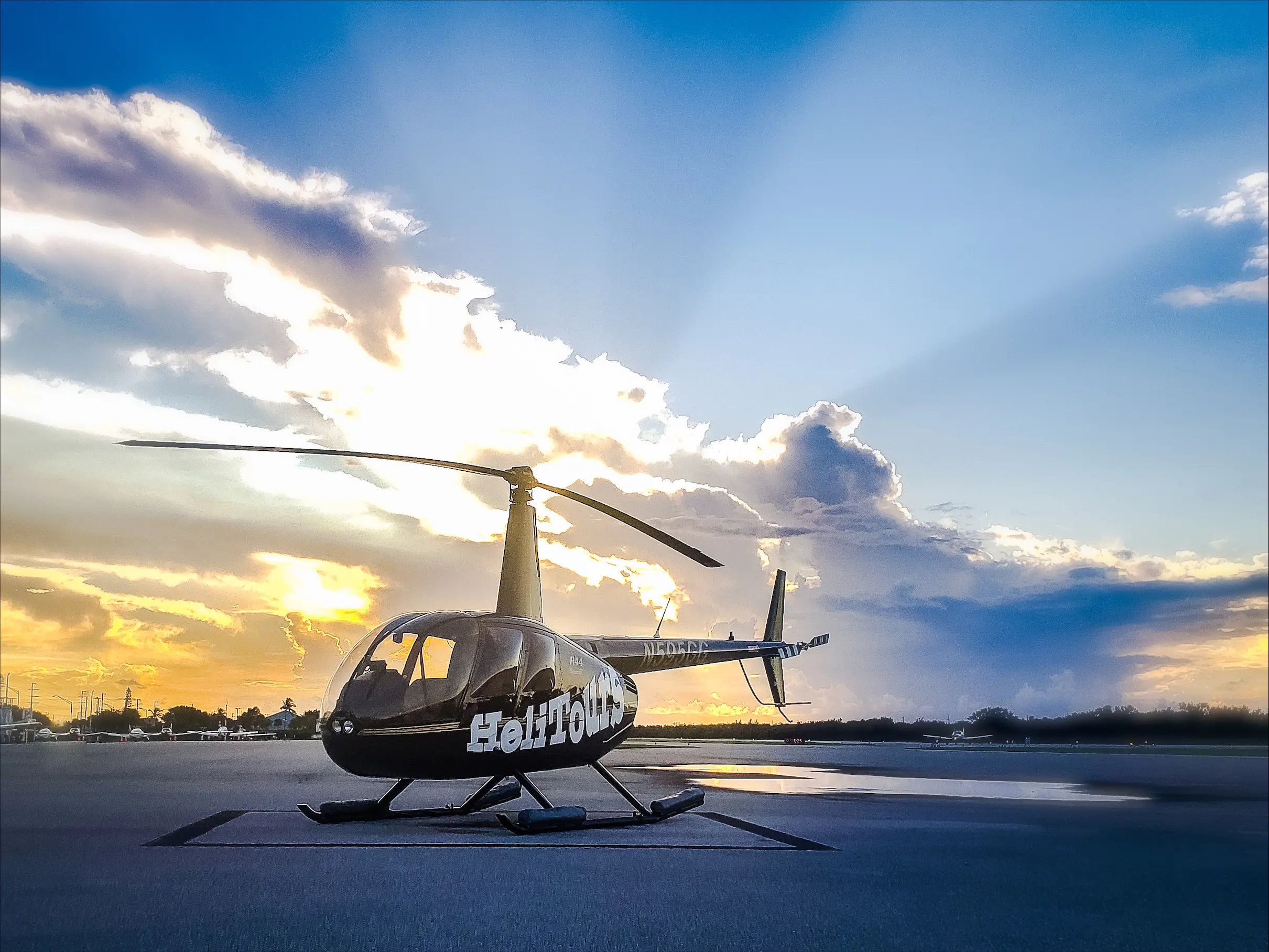 We use our Raven II for Helicopter Tours, Aerial Photography, Survey Flights, and Flight Training. It delivers performance similar to more expensive turbine helicopters, while having lower operating costs which we can pass on to our customers.
R44 Specifications
Engine: Lycoming IO-540, six cylinder
Horsepower: 245
Maximum Passengers: 3
Max combined passenger weight: 550lbs
Max Speed: 130kn
Max Range: 300nm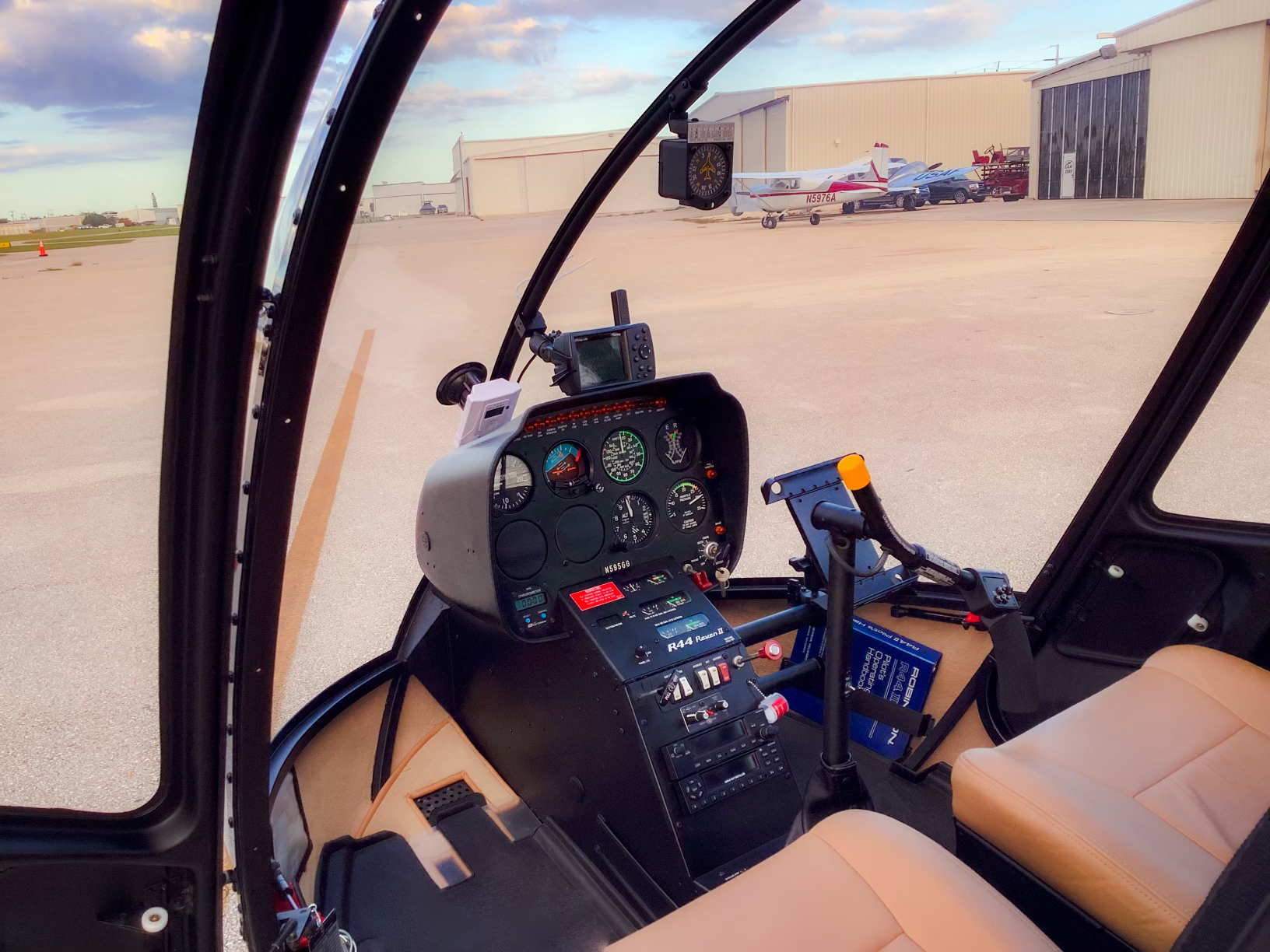 ---
Robinson R66 Turbine
Smooth and Luxurious
The turbine engine in our R66 ensures a smooth and quiet ride. The R66 is also fully equipped with all the options to make you feel like you're on an executive flight. This includes; Bose noise canceling headsets for each passenger, leather seats, Garmin 1060TXi flight displays, Synthetic Vision Display units, Terrain Warning Avoidance Systems(TWAS), Traffic Information Systems (TIS), and Autopilot.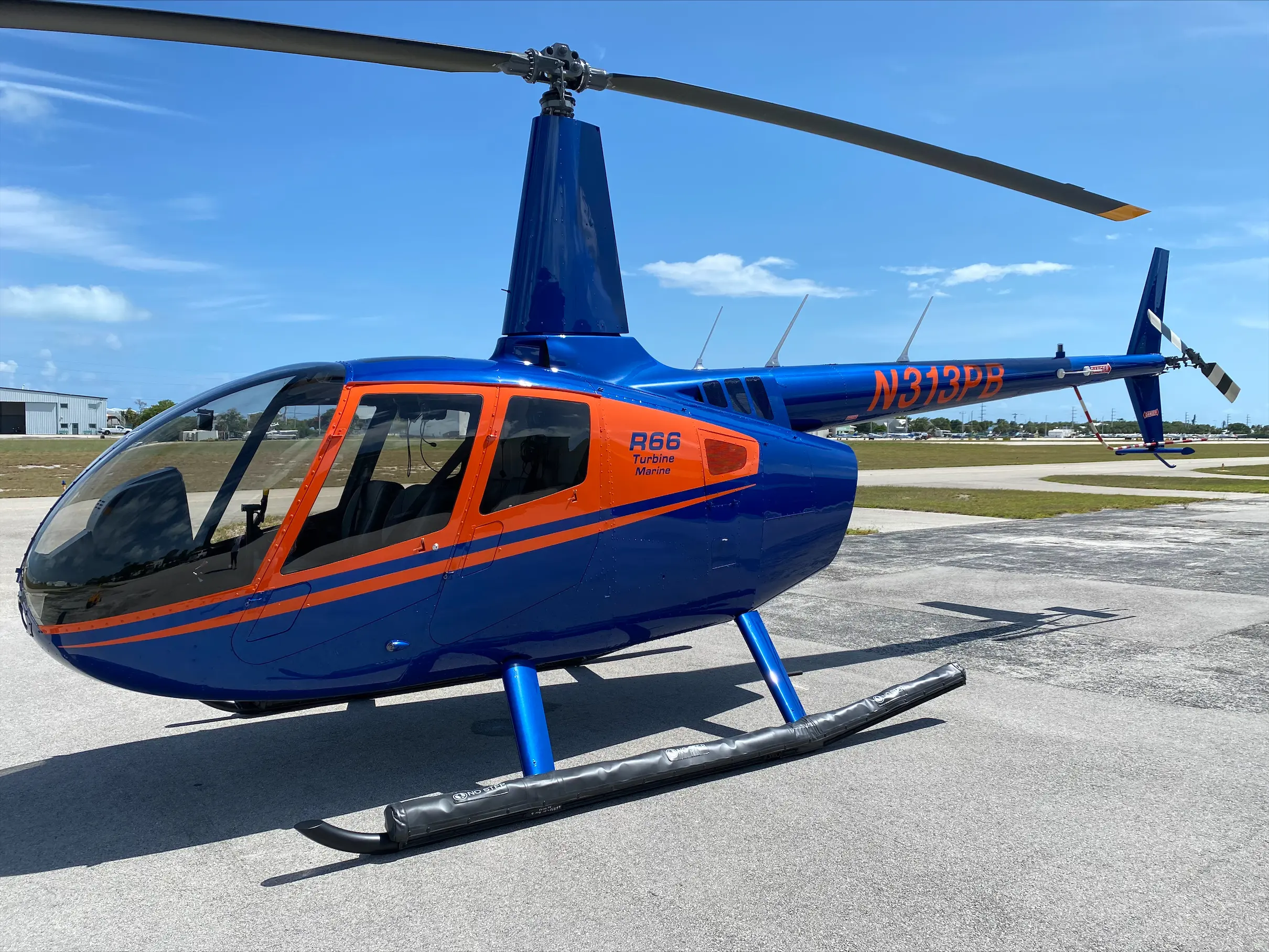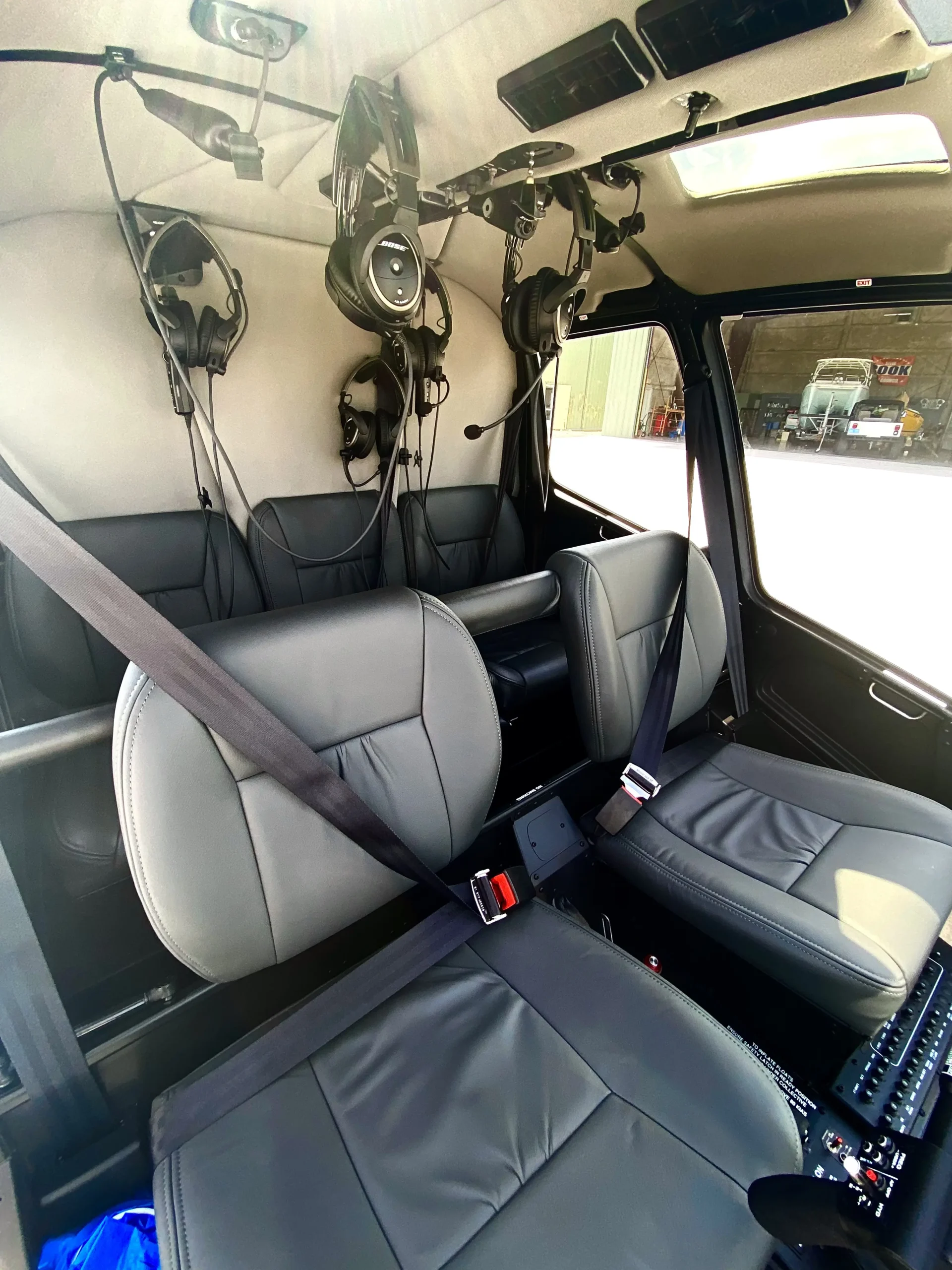 The R66 Turbine is the right choice if your group is above 550lbs, or need the extra capacity which allows for up to four passengers. The R66 is of course available to anyone who books it. If you are simply looking for a smoother more luxurious ride the Robinson R66 is the right choice for your helicopter ride.
R66 Specifications
Engine: Rolls Royce RR300 Turbine
Horsepower: 300
Maximum Passengers: 4
Max combined passenger weight: 750lbs
Max Speed: 140kn
Max Range: 350nm